New Modern House Address Plaque Numbers by Whitehall
For many years, newly built contemporary styled homes that needed a modern address plaque were relegated to using traditional address number plaques that featured all the same old font styles.
In 2017, that all changed when Whitehall Products added a new line of contemporary house address plaque numbers that included more modern plaque fonts.
More Shape Options
This modern collection of Whitehall address numbers are showcased in a wide variety of shapes including oval, arched, square, circular and rectangular (in vertical, horizontal, and with diamond imposition or Art Deco edged corners).
More Color Options
In addition to the extraordinary array of shapes for Whitehall house plaque numbers, each shape is available in seven spectacular color combinations including aged bronze, black with silver letters, coastal clay, coastal green, oil rubbed bronze, pewter with silver letters, and white with black lettering.
Better Visibility
Most home address plaques feature residential address numbers and letters that are only up to 3" high. Whitehall Products' new line of modern plaque numbers offer contemporary house numbers that are 4 inches in height, so they provide higher visibility and can be easily seen from the street.
More Choices for Modern Address Plaque
This new line up of modern font house numbers opens up a new, wider range of choices for contemporary homeowners that want modern house numbers to match their home's architectural style and décor.
Optional Solar Powered Light
The MailboxWorks also offers an optional solar lamp that can provide up to fourteen hours of light to illuminate your modern home address plaque for added visibility during the evening hours. The solar lamp automatically turns on at dusk and turns off at dawn, re-charging through the daylight hours.
As with all of the Whitehall address plaques (whether modern or traditional in style), each plaque is constructed from high quality cast aluminum that is powder-coated and equipped with an Alumi-Shield protective finish to ensure your address number plaque will serve you for years, regardless of how harsh the weather conditions may be.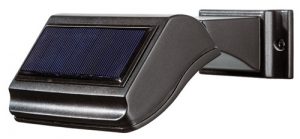 The MailboxWorks ships Whitehall's modern address plaques to homeowners with all necessary installation hardware and it takes just minutes to either self-install or have a local handyman install the address plaque for you.
Still Have Questions About Modern Address Plaque Numbers?
The Mailboxworks is North America's leading supplier of residential mailboxes and home address plaques.

If you still have questions about modern address plaque numbers, please send us an email or call our mailbox experts toll free at 1-866-717-4943.

Tags: Address Plaques, Modern Address Plaques, Whitehall Products


Categorised in: Address Plaques and House Numbers, Brands and Manufacturers, Design Ideas and Inspiration