Top Four Most Unique Holiday Gift Ideas
Some of the most exceptional holiday gift ideas that you might not have considered before can also be practical, and personalized.
While anyone can take just a few seconds to pick up a gift card at the local grocery store, why not consider a unique holiday gift idea that will also be greatly appreciated?
Certainly, the more we think about the needs of the person we are giving a gift to, the more likely we will see that prized look of glee. But beyond considering the needs of the recipient, there are two things every gift giver can do to improve the likelihood of a perfect gift:
Look for holiday gifts that can be personalized with the recipient's name or information
Search out holiday gifts that are uniquely suited to the recipient's interests and passions
In this article, the experts at The MailboxWorks provide four unique holiday gift ideas that will bring a genuine smile to the recipient each time they encounter them:
Whitehall Address Plaque Gifts
Lighted Address Plaque Gifts
Novelty Mailbox Gifts
Welcome Door Mat Gifts
Gifting Home Address Plaques by Whitehall
The first of these unique holiday gift ideas is also easily customizable.
A Whitehall 8.5" by 14" arched address plaque can be ordered for less than fifty dollars and can be customized with the recipient's exact house numbers (up to five numbers). You can also choose to gift a home address plaque in black, bronze, or dark green. They can include gold numerals with accents or can be purchased in black with silver numerals and accents.
Whitehall address plaques are constructed with the all-new ALumi-Shield coating that provides a durable finish that's guaranteed to protect the plaques against harsh weather and environmental elements. The ability to customize the plaque to reflect the actual house address numbers of the recipient says very clearly, "I thought ahead and I thought of you."
Gifting Lighted Address Plaques
To add another special aspect to this unique holiday gift idea, consider The MailboxWork's QualArc Bayside lighted address plaque.
Like the Whitehall address plaques, these aluminum-framed QualArc home address plaques will not rust and feature large six inch numerals that are illuminated for easy address identification by emergency response personnel, guests, or delivery agents. And The MailboxWork's illuminated address plaques are simple to install as the power source easily connects to an existing doorbell system.
Gifting A Novelty Mailbox
Another excellent and unique holiday gift idea is a novelty mailbox that matches the person's passions and interests. Most novelty mailboxes are under a hundred dollars and have that instant fun component that says, "I know you."
The MailboxWorks also carries a wide selection of novelty mailboxes including:
Bird shaped novelty mailboxes for bird lovers
Cat and dog novelty mailboxes for those that love domestic pets
Farm animal novelty mailboxes
Fish and lure shaped novelty mailboxes
Vehicle shaped mailboxes including truck, tractor, car, airplane, and train mailbox shapes
Lighthouse and boat shaped novelty mailboxes
Plus so many more!
Consider the interests and hobbies of your gift recipient and order one a novelty mailbox that perfectly suits their interests and upon opening says, "You are going to love this gift!"
Gifting A Charleston Door Mat
Another value priced, yet highly personalized unique holiday gift idea is the Charleston door mat.
For less than fifty dollars, you can personalize your gift with the recipient's family name upon the door mat, or personalize the door mat with their monogram. Either way, your gift recipient will enjoy a beautiful new entry adornment for the holiday season and have you to thank for it.
About The MailboxWorks
For nearly three decades The MailboxWorks has been servicing homeowners and businesses across North America with mailboxes, drop boxes, address plaques and home and garden products.

We operate a mailbox showroom at 1743 Quincy Avenue in Naperville, IL., where many of these products are in stock, plus we ship to virtually everywhere in the continental United States.

If you would like to speak with our mailbox experts or you are looking for other unique holiday gift ideas, please call us toll free at 1-866-717-4943 or send us an email.

Visit our "Gift Ideas" page for more helpful suggestions for the holiday seasons!

Tags: Gift Ideas


Categorised in: Gift Ideas
Related Products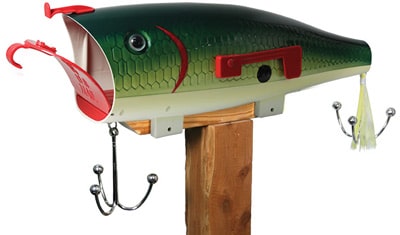 $

137.00
free shipping
$

89.99
free shipping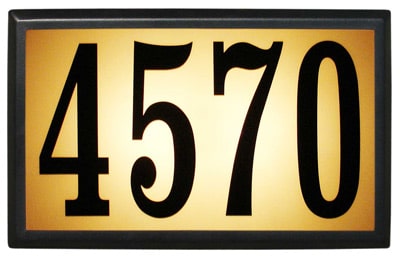 $

169.28
free shipping