Maximize Effectiveness with Decentralized & Private University Mailboxes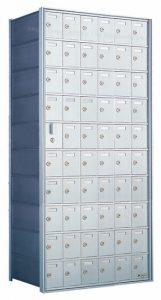 While the purchase of university mailboxes does not occur often enough for facility managers to secure purchasing efficiencies, significant efficiencies and buying power can be gained by learning two little-known secrets, including utilizing:
Private University Mailboxes
Decentralized Mailboxes
Private University Mailboxes
The first secret to on campus mailbox effectiveness is for mailbox purchasing agents to carefully consider how mail will be delivered to the university mailboxes.
The most popular mail delivery for colleges and universities is the distribution of a wide variety of campus communications. Private university mailboxes allows universities and colleges the privilege of disseminating all types of university correspondence including:
Notes from professors or students
Notices of course changes and registration deadlines from the registrar or administrative offices
Vital information from financial services
Announcements of university social events, special lectures, and athletic contests
Student surveys
Research project invitations
Plus a wide variety of additional items that arise during each semester or trimester
For facility managers who wish to secure private university mailboxes for their campus, this system will ensure that all departments and administration staff they serve have unhampered access to communicate to students and faculty through the private university mailbox system.
If one does not search for or specify private distribution university mailboxes, then commercial mailbox vendors (or web-stores that lack product knowledge and expertise) will likely ship commercial mailboxes designed exclusively for US Postal Service delivery. By it's very design, these commercial mailboxes prohibit the private use of the mailboxes for university needs.
Decentralized Mailboxes
The second secret to improving the effectiveness and efficiencies of university mailboxes is to consider the many merits of decentralized university mailboxes.

While all universities and colleges benefit from centralizing university mailboxes from the viewpoint of mail delivery, the decentralization of university mailboxes has many benefits that outweigh the efficiencies gained from centralization. In fact, in many cases, the effectiveness of the entire university mailbox system can be at stake.  Why?

When mailboxes are centralized, students simply do not pick up their mail regularly if they need to walk to classes (or to their dormitory) along routes that fail to intersect with the centralized university mailboxes. And this common problem cascades to many more problems.

First, students, by their own failure to pick up mail, are out of touch with university life and important notices from the administration or their professors.  Second, as those who attempt to use the centralized university mailboxes discover, a significant number of university mailbox users rarely bother to retrieve their mail; they lose faith in the entire system of university mailboxes as a key form of communication.

By decentralizing university mailboxes and moving them to where students live or learn, facility managers ensure that the system of university mailboxes rises to its greatest potential.

Students who live (or study near), or even walk by a set of university mailboxes, are highly likely to check their mail along their route, especially if they are in or near their own dormitory.

The decentralization of university mailboxes may increase the time that it takes for those who work in the mail room to deliver university mail, but the inconvenience of a few university employees is far outweighed by the impact of a mail system that provides not only convenience to those it serves but effectiveness in the nature of it's purpose.

University purchasing agents and facility managers who are currently in the process of buying university mailboxes should contact the commercial mailbox experts at The MailboxWorks.  Since 1989, The MailboxWorks has been helping colleges and universities, both large and small, make the smart choice when it comes to purchasing and installing university mailboxes for their campuses.

Tags: Commercial Mailboxes, Private Use Mailboxes, University Mailboxes


Categorised in: Commercial Mailboxes, Horizontal Mailboxes, Private Distribution Mailboxes