Three Options for Museum Quality High End Mailboxes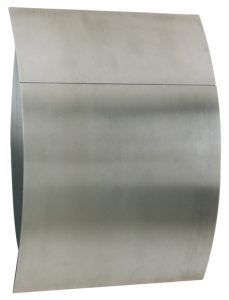 High end mailboxes dominate the category of choices for homeowners seeking luxury residential mailboxes to create a signature look for what other residents may consider an ordinary outdoor item.
To ensure these homeowners find the perfect luxury mailbox for their home, the experts at The MailboxWorks have curated several distinct lines of high end mailboxes.
Boasting exceptional quality and crafted with best-in-class materials, such distinct high end mailboxes provide a beautiful array of impeccably designed mailbox products that have been tested and refined.
In an increasingly disposable society, these three best-in-class high end mailbox product lines are designed to last for generations and include:
Whitehall Luxury Mailboxes
European Home Mailboxes
Signature Keystone Series Mailbox Options
High End Mailboxes by Whitehall Products
Although the Whitehall high end mailbox product line offers residential mailboxes that are 20% larger than normal residential mailboxes, these high end mailboxes are most distinguished by the many ways they can be personalized to set your home apart.
Whitehall high end mailbox features include:
Mailbox panels that can be personalized on both sides
An optional arched mailbox topper that provides a perfect place to announce your family name to guests
A front door panel that can provide an address to assist your mail carrier in accurately delivering your daily mail
To customize Whitehall high end mailboxes for your home, The MailboxWorks provides an unparalleled, eight-step interactive purchasing experience.
European Home Mailbox Options
The MailboxWorks' carefully curated line of ultra-contemporary stainless steel mailboxes also provides a number of distinct modern styles for high end mailboxes.
These stainless steel high end mailboxes include such European works of art as the Belgium-designed, European Home high end mailboxes that are crafted with marine-grade stainless steel and feature secure locking mechanisms to prevent mail theft and identity fraud.
From the sleek curves of the modern Vega mailbox and Capella mailbox to the uber-unique design distinctives of the Arcturus mailbox and high end Antares mailboxes, these museum quality mailbox products provide an unparalleled signature style for your home.
Gaines Signature Keystone Series Mailbox Options
A third signature look for high end mailboxes actually incorporates the word "Signature" in the name.

Gaines Signature Keystone Series mailboxes are undeniably gorgeous high end mailboxes that not only provide a wonderful sense of gratification every day one retrieves the mail, but their cast aluminum construction and powder coated finishes also require no ongoing maintenance.

Like the interactive purchase experience for Whitehall high end mailboxes, buying Keystone high end mailboxes is also a rich purchase experience, allowing you to personalize your high end mailbox for your home's unique needs.

Tags: Mailbox Style Guides, post mount mailboxes, Wall Mount Mailboxes


Categorised in: Design Inspiration & Gift Ideas