AMCO Victorian Mailboxes
AMCO Industrial Corporation was founded in 1986 and is based in the City of Industry, CA. They offer a range of Victorian and Colonial post-mount and wall mount residential mailboxes.
Amco Products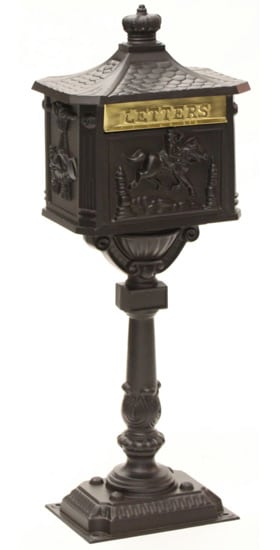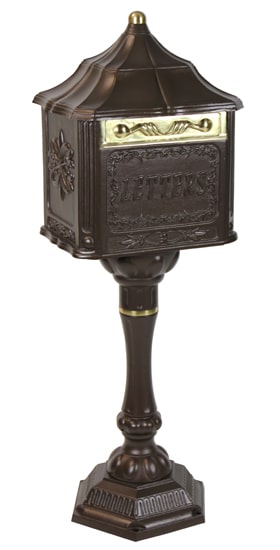 Amco victorian mailboxes will give your home a victorian or colonial appeal. The designs look delicate. However, these residential mailboxes are built from cast aluminum. They have a cast-iron appearance and a powder coat finish. That makes these decorative mailboxes beautiful as well as low maintenance and rust-free.
For curbside or surface mounting, Amco makes a colonial or victorian pedestal mailbox. These locking mailboxes are available in a black, bronze, or white. Both the colonial and victorian mailboxes have a brass mail slot.
They also make victorian, provincial, and colonial wall mount mailboxes. The provincial and victorian mailboxes are for horizontal installation. The colonial mailboxes are for vertical installation. These locking mailboxes come in a black, bronze, or white. Only the victorian wall mount mailbox has a brass mail plate.
All Amco mailboxes are USPS approved. The colonial, provincial, as well as the victorian models are locking mailboxes. They come with two keys. These beautiful but rugged mailboxes will give you more curb appeal for years.
The MailboxWorks is proud to sell these mailboxes. Order yourself an Amco's residential mailbox. Call us at (866) 717-4943 or complete our online contact form.