USPS Regulation Updates On Mail Delivery for College & University Mailboxes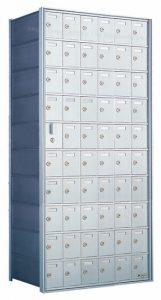 The United States Postal Service (USPS) has specific guidelines for mail delivery to college mailboxes and University Mailboxes. These policies are found in their Postal Operations Manual. On April 5, 2012, USPS mailbox regulations for college and university mailboxes were updated. This article serves to inform university administrators of the updates to these policies as they relate to Commercial Mailboxes for universities and colleges.
Administrators should be aware that the United States Postal Service is making a strategic effort to increase the efficiency of their mail delivery in order to control the cost of delivering mail to university mailboxes, college mailboxes and other campus facilities. By understanding the motive of the Postal Service, the informed administrator can best position their university for approval of any changes or new university mailboxes installed on or off campus.
For colleges and universities, the Postal Service has specified that mail may be delivered to three distinct locations on the university or college campus:
Principal University Administration Buildings
Residence (Dorm) Halls
Housing Units For Married Students
Administrators should be aware that mail undeliverable as addressed or not addressed to a specific building, will be delivered by the Postal Service to the main administration building office for further handling.

With respect to university mailboxes at principal administration buildings, administrators should be aware that the Postal Service might authorize an exception for larger universities that could prove to reduce university labor costs. For example, at larger universities (USPS does not define what constitutes a large university), the Postal Service can authorize mail delivery to the different departments, colleges, faculty buildings, or principal campus structures, such as the Chemistry Building, Engineering Building, and so forth, provided that the university mail is addressed accordingly and volume warrants such delivery.

As such, administrators may be able to help reduce USPS labor costs on campus if all university mailboxes are currently being serviced by university employees. However, administrators should note that university mail delivery would not be authorized to indi­vidual offices within buildings.

With respect to college and university dorms and residence halls, administrators should be aware that USPS mail may be authorized to be delivered in bulk to a designated representative of the school or property at the dormitory buildings and residence halls, if the mail is addressed to a specific university building. The school or property representative then becomes responsible for further mail distribution to students and residents – often through the use of mailboxes for universities such as The MailboxWork's Horizontal Mailboxes for universities or The MailboxWork's CBU Mailboxes. Administrators should also note that Post Office personnel do not distribute mail into apartment-type mailboxes for dormitories or residence halls, so if dorm mail delivery is approved, university labor will be required to distribute the student mail.

With respect to university apartments and housing units for married students, administrators should be cautious in their communication with postal authorities in describing these units as the Postal Service defines such units as complete quarters consisting of a living room, kitchen or dinette, at least one bedroom, and bath.  If a unit qualifies as married housing, the Postal Service may approve mail delivery directly to these units regardless of whether these college or university mailboxes are located on or off campus, and regardless of ownership. USPS will service these university mailboxes in the same manner and mode as they service Apartment Mailboxes that are unrelated to the university.

Another change that administrators should note concerning mailboxes for universities or college mailboxes is related to the forwarding of mail during summer and vacation breaks. The Postal Service has stated in their April 5, 2012 USPS mailbox regulation updates with regard to mailboxes for universities, that forwarding mail for former students and for current stu­dents during the summer and vacation periods is the responsibility of the institution or building owner. The only exception to this rule is where mail delivery to respective apartment receptacles is being provided to married housing. The Postal Service has asked their personnel to encourage school officials to include mail forwarding, proper mail addressing, and other related postal features in general instructions to students.

Tags: Cluster Box Unit (CBU) Mailboxes


Categorised in: Commercial Mailboxes