Enjoy Getting the Mail Tomorrow Install a Novelty Mailbox Today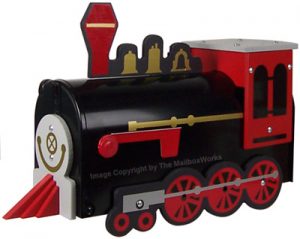 Looking to purchase a unique birthday or holiday gift? Novelty Mailboxes for sale are specifically geared for nearly every affinity and interest.
Find extraordinary style in a unique, distinct, and different mailbox. And when you give a novelty mailbox, you give an unforgettable gift.
Your novelty mailbox will greet your gift recipient six times a week as she or he retrieves their mail. And novelty mailboxes with flags stand out along the roadside perpetually as an icon representing the one to whom it belongs.
Novelty mailboxes are post-mounted, and most are built around a standard-sized mailbox that will keep your mail safe and dry.
But that's where "standard" ends. Novelty mailboxes, well, go far beyond the standard black roadside mailboxes that dot our nation's landscape.
Novelty mailboxes come in an extraordinary and wide array of styles and shapes. For example:
Imagine a rooster mailbox or toucan novelty mailbox greeting you each day when you gather your mail. There are eight different varieties of bird novelty mailboxes that will suit every bird lover's favorite bird.
And if you have a rare bird you would like to see on your novelty mailbox, you can get the exact photo you want to be placed on any mailbox with the "Any Photo on Your Mailbox" option. This extraordinary service wraps your photo around a standard mailbox for a unique, one-of-a-kind mailbox.
Bird Novelty Mailboxes are fun but of course, there are a lot more unusual styles to choose from in the category of novelty mailboxes.
Dog and cat lovers will find eight varieties of Pet Novelty Mailboxes available for them too. There's the black lab mailbox, the hound dog mailbox, the Dalmatian mailbox, the Calico cat mailbox, and many more! And you can even take a snapshot of your family dog or cat and have your mailbox professionally wrapped with the best pet in the world: yours.
Farm Animal Novelty Mailboxes crafted with custom designs that feature cows, horses, roosters, sheep, and pigs are also available. Or you can "go wild" with wild animal mailboxes professionally crafted with brown bears, polar bears, rabbits, and even donkeys.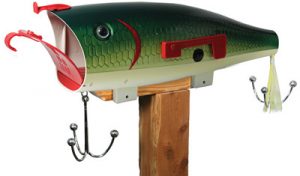 If you have a fisherman in the family, you'll want to browse the enormous selection of Fish Novelty Mailboxes and fishing lure mailboxes such as the Firetiger lure mailbox, the catfish mailbox, or the bass fish mailbox. And if you are looking for a much larger aquatic animal to feature on your special mailbox, you can select from the orca mailbox, the crocodile mailbox, the shark mailbox, the manatee mailbox, the dolphin mailbox, or even the huge whale mailbox.

If you have a friend or family member who enjoys golf, boating, or civil wars memorabilia, you can find three different varieties of Golf Novelty Mailboxes, three different varieties of sailing novelty mailboxes, and even a civil war cannon novelty mailbox.

Check out our Planes & Trains Novelty Mailboxes if you want to feature a mode of transportation on your mailbox.

You can find five different varieties of airplane novelty mailboxes, including a seaplane mailbox, racing plane mailbox, bi-plane mailbox, and even a patriotic plane mailbox.

If you are looking for train novelty mailboxes, you can find a college train mailbox, a diesel train mailbox, a red train mailbox, and more.

For automobile enthusiasts, there are dozens of Car Novelty Mailboxes to see, such as the New York Yellow Checker Cab mailbox, the stretch limousine mailbox, the 59 Impala mailbox, the semi-truck mailbox, the pick-up truck mailbox, the dragster mailbox, the 1955 Bel Air mailbox, and even a pink Cadillac novelty mailbox – plus much more.

Churches can feature a copper roof church mailbox, farmers can feature a barn mailbox, principals and teachers can mount a schoolhouse mailbox, and there's even a cartoon house novelty mailbox for animators.

As one can see from the broad offerings of novelty mailboxes, there is a style and type of novelty mailbox for everyone. In fact, many individuals enjoy buying a unique novelty mailbox for themselves!

Novelty mailboxes are constructed of high-quality materials designed to give the purchaser or gift recipient many years of enjoyment.

Your distinct post mount novelty mailbox can be easily installed on a standard mailbox post. Check out our other Residential Mailboxes here.

Tags: Mailbox Style Guides


Categorized in: Design Inspiration & Gift Ideas