Bacova Decorative Mailbox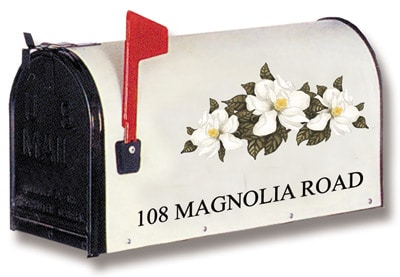 Order Placed
Processing Time
Order Shipped
Transit Time
Delivery
Learn more about our estimated shipping and lead times
The lead times listed on this product page represent the best-case scenario for shipping estimates. While we may show that a product "usually ships" within a given period, this period should not be confused with a delivery estimate. Rather, we expect the product to ship from the manufacturer's warehouse within this time-frame.
What does this mean for you? Once you place an order on our site, we begin processing the order with the manufacturer. The processing lead time we list on the product page is the most current estimate from the manufacturer regarding the product.
Note
If you purchase a commercial mailbox from us and decide to cancel because a competitor lists a "faster" lead time on their site, you may be delaying the time it will take to receive your mailboxes.
Why? Because you are placing a new order to be sent to the same manufacturer for processing.
FAQs
How long will it take to receive my commercial mailbox?
When you order a commercial or cluster mailbox, we process the order with the manufacturer within 1 business day. Once processed, the order usually ships in the time-frame listed on the product page. Since Cluster Mailboxes are large items, they ship via freight carriers. This means that the transit times for these will usually be 5 to 7 business days.
A few things to note about purchasing a cluster mailbox or similar large, commercial-grade product:
The freight carrier will call the number you list on the shipping address a day before delivery to schedule a delivery appointment with you.
The manufacturer ships using their chosen freight carrier depending on the products ordered and the delivery location.
The majority of online retailers who sell commercial mailboxes (CBUs, etc.) ship directly from the manufacturers, just as we do.
If you choose professional mailbox installation with your commercial mailbox purchase, please note that same-day installation is not available. Installation will be scheduled after the delivery of your mailbox. In most cases, installation is completed within one week following delivery.
What if I order multiple products from different brands?
If you ordered multiple products, it is possible that they are made by different manufacturers. If this is the case, your products will ship to you separately from each manufacturer.
For example, if you purchase a Mayne Post with a Whitehall Mailbox, your post will ship from Mayne's warehouse in about 3 business days, but your mailbox will ship separately from Whitehall in about 2 to 3 weeks if customized with address numbers.
How can I estimate my shipment's transit time?
Depending on the carrier and your location, transit times will vary. Delivery estimates are best projected using your carrier tracking number. Once your order ships, we'll send you a shipping confirmation email that includes your carrier (FedEx, UPS, YRC, etc.) and tracking number.
Note
If you place an order with us and do not receive an Order Confirmation email, check your spam inbox. If you still do not see an Order Confirmation email in your inbox, contact us right away at (866) 717-4943 . We will provide you with your Order Number and any other details you need.
Finishes and Accents
Magnolia - #10430
BGM-10430
Asters - #10409
BGM
19th Hole - #10291
BGM
Blackbirds - #10307
BGM
Bluebirds - #10005
BGM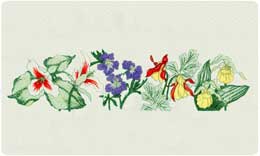 Botanical - #10323
BGM
Blooms n' Butterflies - #10418
BGM
Bunnies - #10408
BGM
Canadian Geese - #10061
BGM
Cardinal Dogwood - #10032
BGM
Chickadees - #10006
BGM
Chipmunks - #10027
BGM
Countryside - #10094
BGM
Covered Bridge - #10095
BGM
Cutting Horse - #10424
BGM
Daffodils - #10336
BGM
Daisies - #10327
BGM
Day's End - #10007
BGM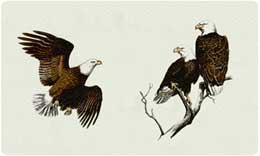 Eagle - #10001
BGM
Deer - #10016
BGM
Ferns - #10421
BGM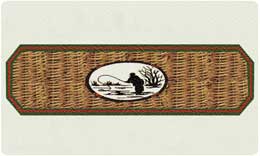 Fly Fisherman - #10407
BGM
Flying Mallards - #10163
BGM
Frogs - #10332
BGM
Garden Cat - #10164
BGM
Geranium - #10411
BGM
Geraniums - #10092
BGM
Golden Retriever - #10104
BGM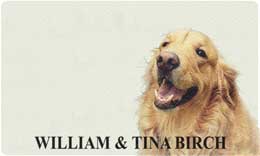 Golden Smile - #10425
BGM
Golf Green - #10302
BGM
Golf Putting Green - #10413
BGM
Goose Flight - #10038
BGM
Goldfinches - #10419
BGM
Grapevine Basket - #10333
BGM
Hummingbirds - #10013
BGM
Hummingbirds 2 - #10301
BGM
Hydrangea - #10304
BGM
Jumping Trout - #10348
BGM
Lab Pups - #10417
BGM
Labrador Trio - #10416
BGM
Large Songbird - #10033
BGM-10033
Loon - #10140
BGM-10140
Love Birds - #10107
BGM-10107
Mallards - #10011
BGM-10011
Owl - #10034
BGM-10034
Pheasant - #10002
BGM
Pheasant 2 - #10406
BGM
Pineapple - #10080
BGM
Quail - #10008
BGM
Quiet Mill - #10090
BGM
Raccoons - #10042
BGM
Running Horses - #10036
BGM
Roosters - #10420
BGM
Sailboats - #10017
BGM
School Daze Puppies - #10328
BGM
Seagulls - #10145
BGM
Shell - #10414
BGM
Sitting Labrador - #10078
BGM
Small Songbirds - #10024
BGM
Somerset - #10404
BGM
Sunflowers - #10303
BGM
Tennis Classic - #10165
BGM
Three Topiaries - #10334
BGM
Triple Songbirds - #10023
BGM
Tuscan - #10330
BGM
Welcome House - #10331
BGM
Wildflowers - #10093
BGM
Wood Duck - #10162
BGM
Violet Baskets - #10091
BGM
Swipe left or right.
Product Options
Back
Bacova Mailbox One Line Personalization
Bacova Mailbox Two Line Personalization
Product Details
The Blue Grass Woods Bacova mailboxes are the work of a professional artist and will provide a beautiful introduction to your home
These decorative mailboxes, shown with magnolia design, are constructed of steel mailbox that is painted black
Covered in a hand laminated fiberglass wrap that resists the harshest elements
Please use caution when selecting the large size mailbox, it is often considered too big for most applications
Customize your mail boxes by adding a line of personalization to both sides of your mailbox which is included in the price
All products on this page are custom made and therefore are not returnable
Need a post for your new mailbox? Check out our decorative universal mailbox posts
View more Decorative Post Mount Mailboxes
Dimensions
| Item | Height (inches) | Width (inches) | Depth (inches) |
| --- | --- | --- | --- |
| Small Mailbox | 9" | 6" | 19" |
| Medium Mailbox | 11" | 8" | 22" |
| Large Mailbox | 15" | 11" | 23" |
Details
Small Size Mailbox Item Number:

BGMSMALL

Medium Size Mailbox Item Number:

BGMMEDIUM

Large Size Mailbox Item Number:

BGMLARGE

Includes:

Mailbox, 1 Line of Personalization

Manufacturer:

Blue Grass Woods

Shipping Weight:

6 lbs.

Locking:

Non-locking mailbox.